Category: semiconductor
Manufacturer: NSK LTD.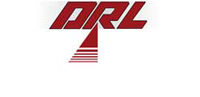 Part Number: RS0810FN544
Description: 3 PHASE MOTOR
At Direct Repair Labs, we have experience repairing semiconductor parts manufactured by NSK LTD. including the RS0810FN544. DRL specializes in precision machinery repair for robots, stages, laser assemblies, boards, controllers, power supplies and motors. Our skilled team has repaired NSK LTD. parts including RS0810FN544, and our intellectual property for fixing the RS0810FN544 helps us to fix it quickly, so you can get back to work. Get a Quote by contacting us today.